Since everybody has their own understanding and definition of what healthy means, I would like to start by defining "healthy" in this 11 recipes: they are low-carb recipes, aiming at a higher amount of protein and fat, rather than sugars and as well as a balanced amount of vegetables rich in different vitamins. I am usually having this type of diet in winter, when the intensity of the exercise is not very high (therefore the sugar in the blood can be a bit lower) or when I am trying to lose 1-2 kg.
Servings for all recipes: 2
1. Red quinoa salad with baked carrots and aubergine and goat cheese
This colorful warm salad will get you start your day on the right foot!
Boil 80 g of red quinoa according to the instructions on the package. At the same time bake or fry with very little oil in the cast iron skillet 2 thinly sliced carrots and half of an aubergine.
Add the hot quinoa, then sprinkle some fresh green salad and few pieces of soft goat cheese and top it with the baked carrots and aubergine. You can also add few tomatoes and some black sesame for making this beautiful salad even prettier.
2. Salmon pate sandwich with broccoli sprouts and red pepper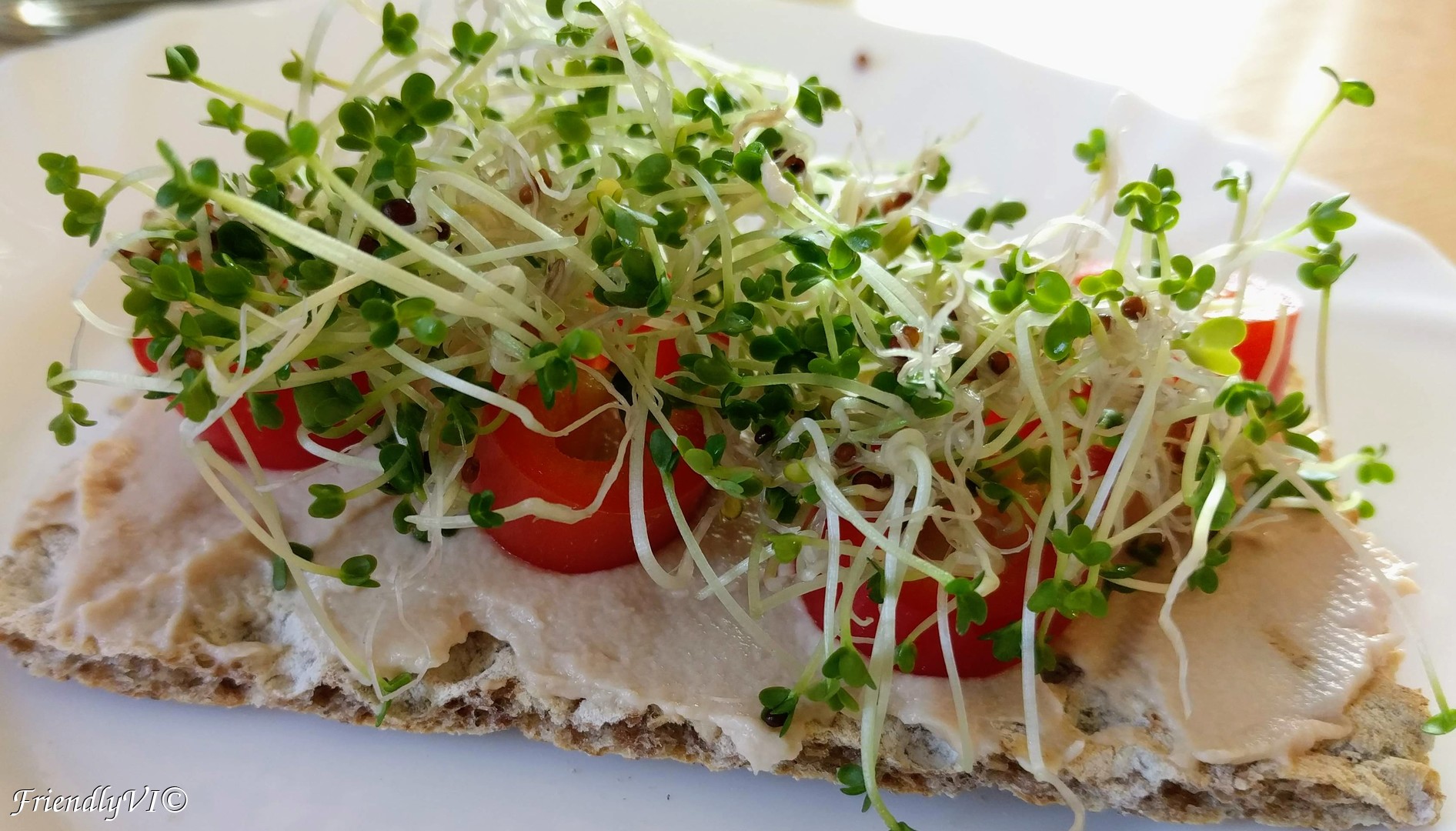 As simple as it sounds, it is an incredible blend of tastes, one of my favorites. Besides, the broccoli sprouts are this healthy bomb. A cruciferous superfood containing sulforaphane – potent anti-carcinogenic compound. It tastes slightly spicy and has a hint of mustard.
So go ahead and start sprouting broccoli as much as you can!
3. Chia yogurt with pomegranate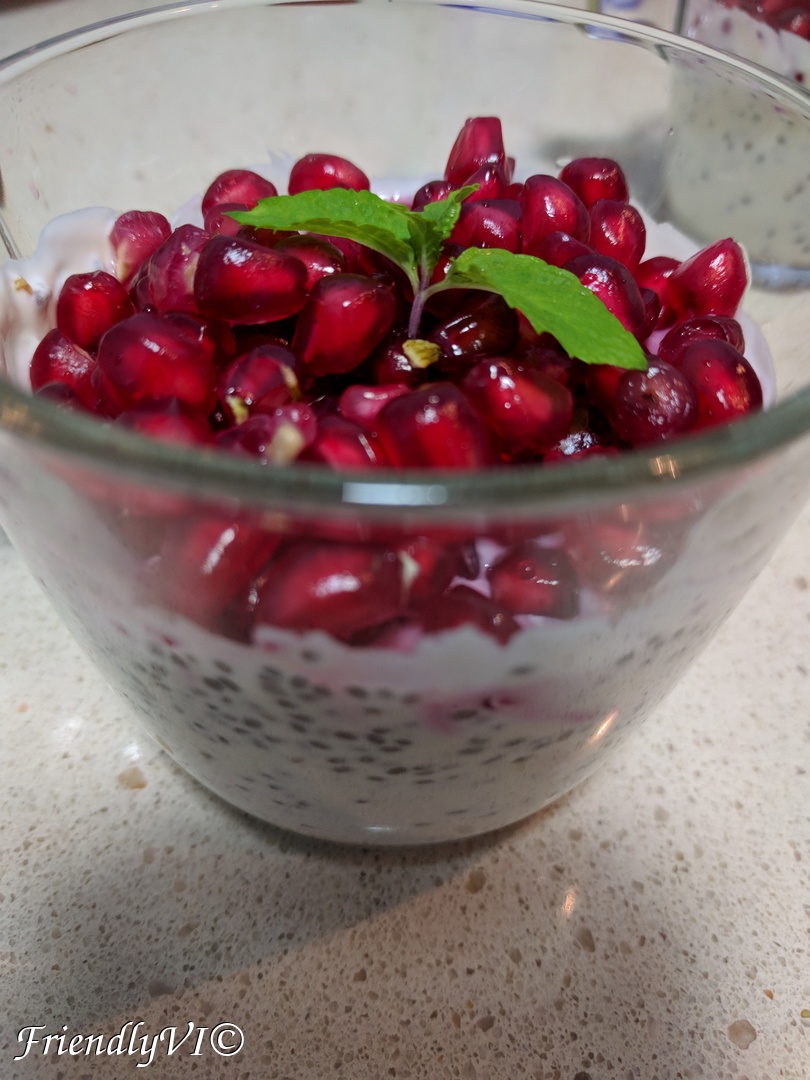 A bit of a sweet territory, but only slightly. This breakfast will still be high in protein and antioxidants. Mix one full tbsp of chia with a yogurt and a bit of vanilla essence, crush few pomegranates above it and add a handful of whole fruits as well. Cover and leave overnight in the fridge and have it in one of your lazy mornings.
4. Hummus with vegetables
This recipe is very fast to prepare and requires only a blender. The chickpeas gives this breakfast a perfect consistency for eating it without bread!
Strain the liquid from one can of chickpeas and keep half a glass of the liquid for thinning the hummus later on if needed. In a tall glass pour the strained chickpeas and add ½ tsp of powder garlic, ½ tsp of tahini and a good squeeze of lemon. Blend it until the chickpeas is a thick paste and add some liquid from the can if you want to thin it some more.
Next to the hummus, add a handful of your favorite green salad, 2-3 chopped cherry tomatoes and some slices of avocado. Season it with olive oil, lemon and a pinch of salt and start your day full of energy!
5. Sunny side up egg with bacon

Best way to prepare the egg and bacon is in a cast iron skillet, but any skillet will do as well just fine. This recipe is high in protein and will keep you well fed until lunch.
Heat the cast iron skill on low heat for 5 min. Fry 4 slices of bacon without adding any fat – usually the bacon releases enough of it. Remove the bacon and without cleaning the skillet add 2 eggs and turn them upside down after 2-3 min.
Serve this breakfast with your some green salad and your preferred veggies.
6. Scrambled eggs with cheese and beetroot salad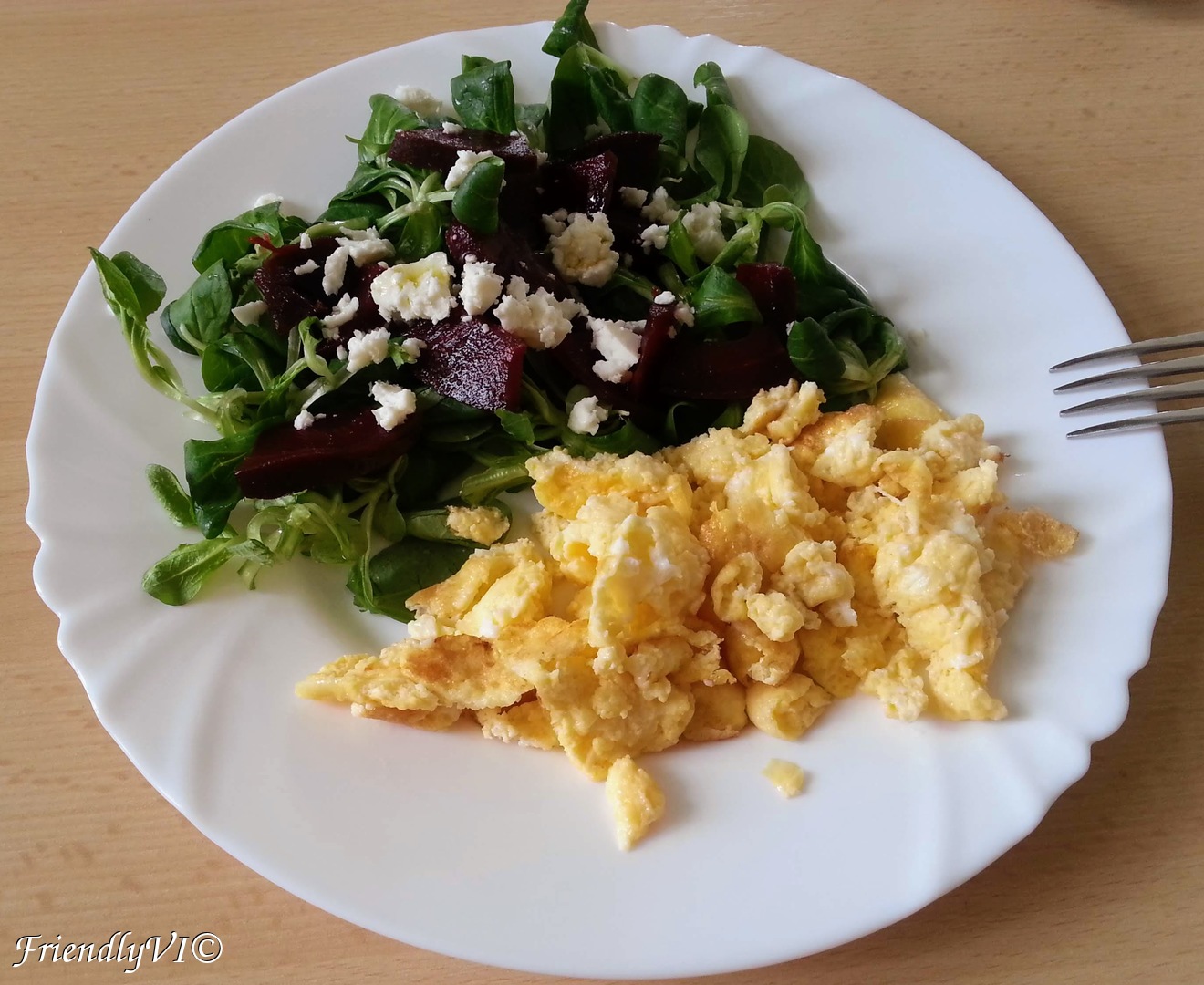 Truly one of the best way to eat eggs is with Feta cheese!
Beat 4-5 eggs with just a bit of salt and pepper and add 50g of Feta cheese or any salty cheese you have – in relation to the saltiness of the cheese, make sure to adjust how much salt you add. Fry the mixture in a hot skillet with 2 tbps of sunflower oil and don't mix for like 2-3 min. Start breaking the omelet and mix it until it is well done.
Serve with green salad and beetroot and a bit of extra cheese, seasoned with olive oil, lemon and salt.
7. White quinoa salad with goat cheese and pineapple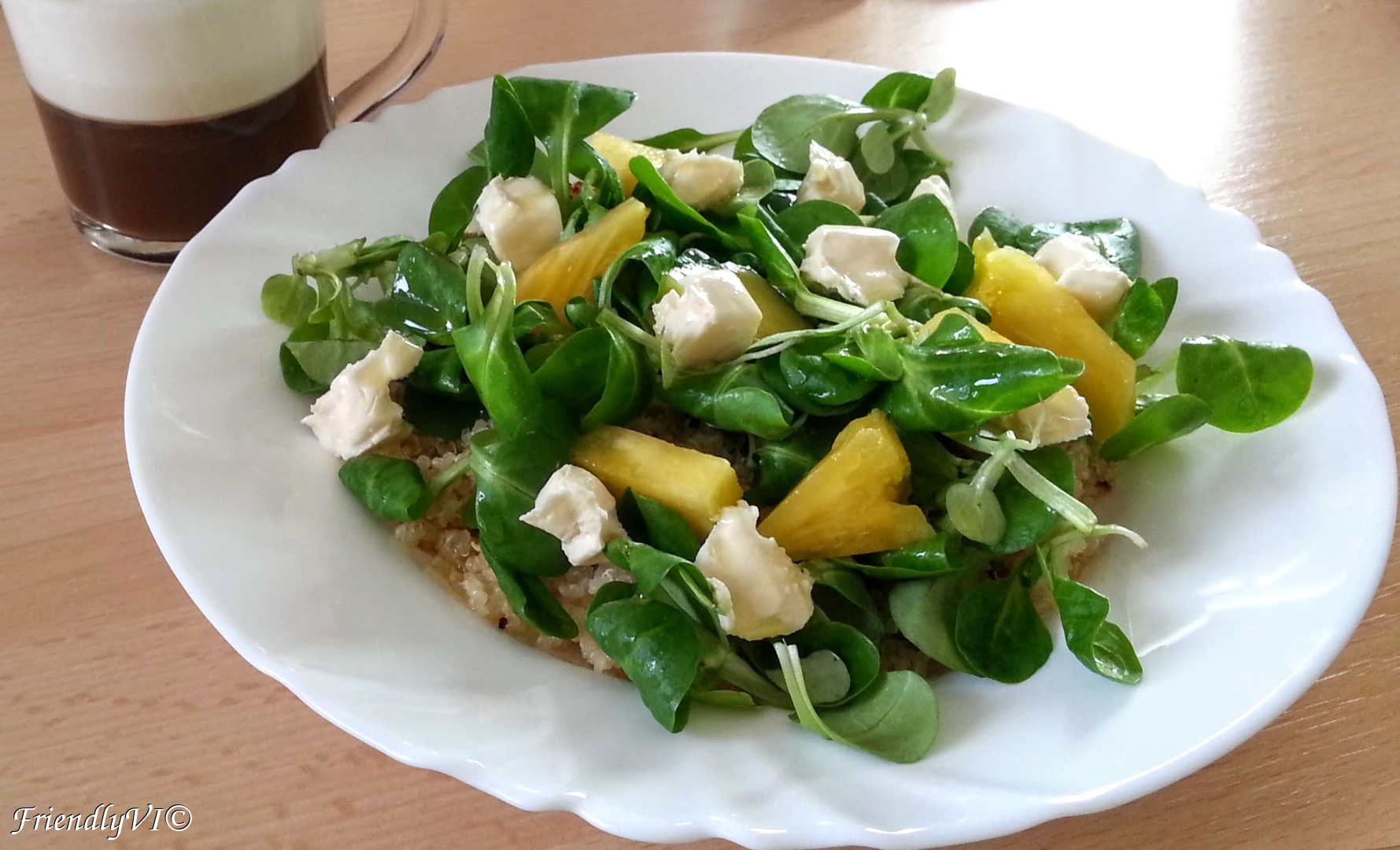 A bit of an exotic salad if you don't mind mixing the salty with flavorful sweet.
Boil 80g of white quinoa according to the instructions on the package. While the quinoa is still hot, add some green salad, few pieces of canned pineapple (or fresh if you have any) and 6-8 small pieces of creamy goat cheese.
Season with olive oil, a bit of salt and few drops of balsamic vinegar and enjoy this slightly warm flavorful salad!
8. Boiled egg with cheese and bacon wrapped asparagus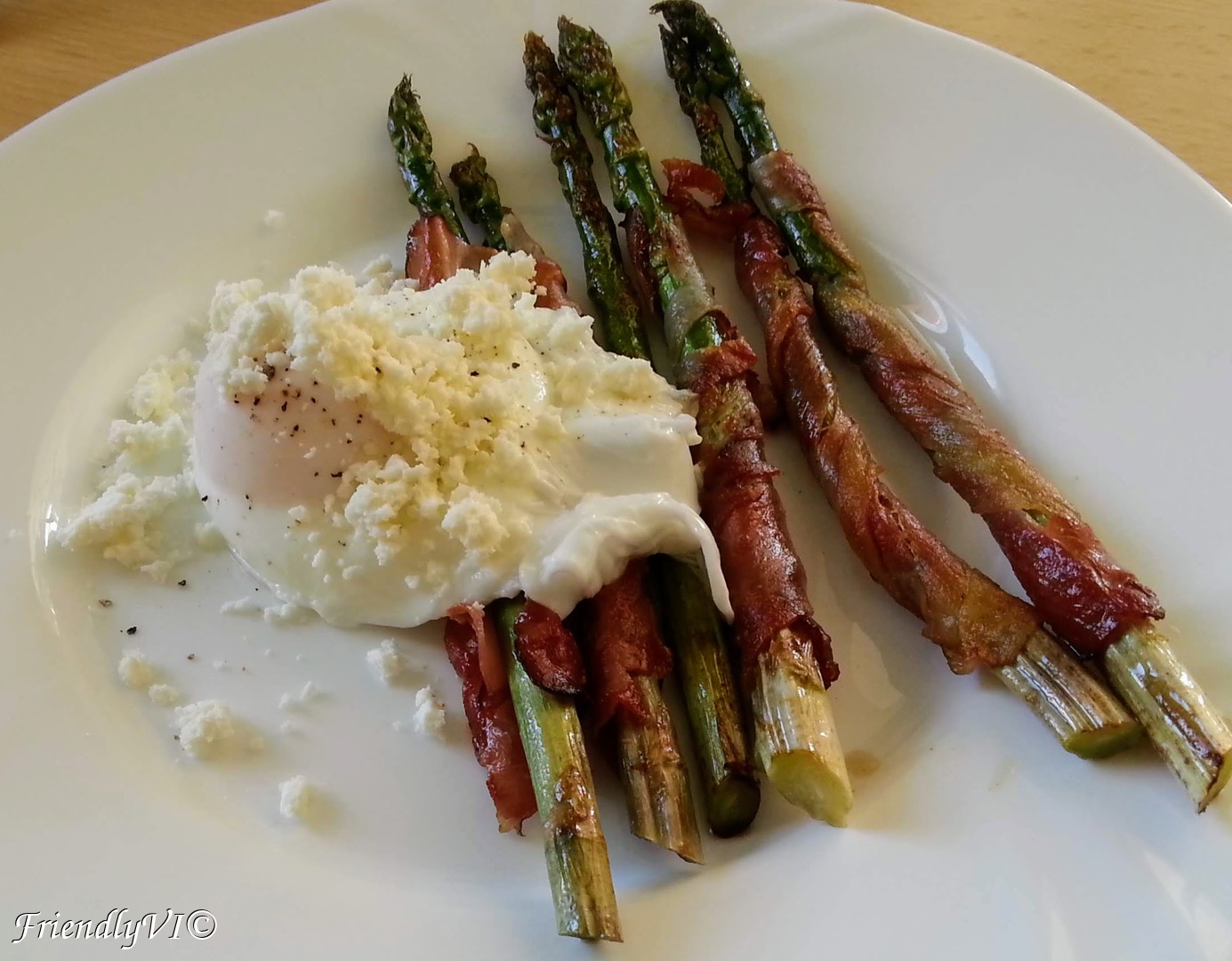 Don't miss the asparagus season without wrapping them in bacon, it is delicious!
Wrap 10-12 asparagus sticks in bacon and fry them with no oil in a hot cast iron skillet until the bacon is crispy. Meanwhile bring a medium pot of water to boil and break two eggs in it and wait until they are hard. Take the eggs out, strain any remaining water and sprinkle on them some Feta cheese. Serve with the ready asparagus.
9. Scrambled eggs with bacon, onion, mushrooms and potato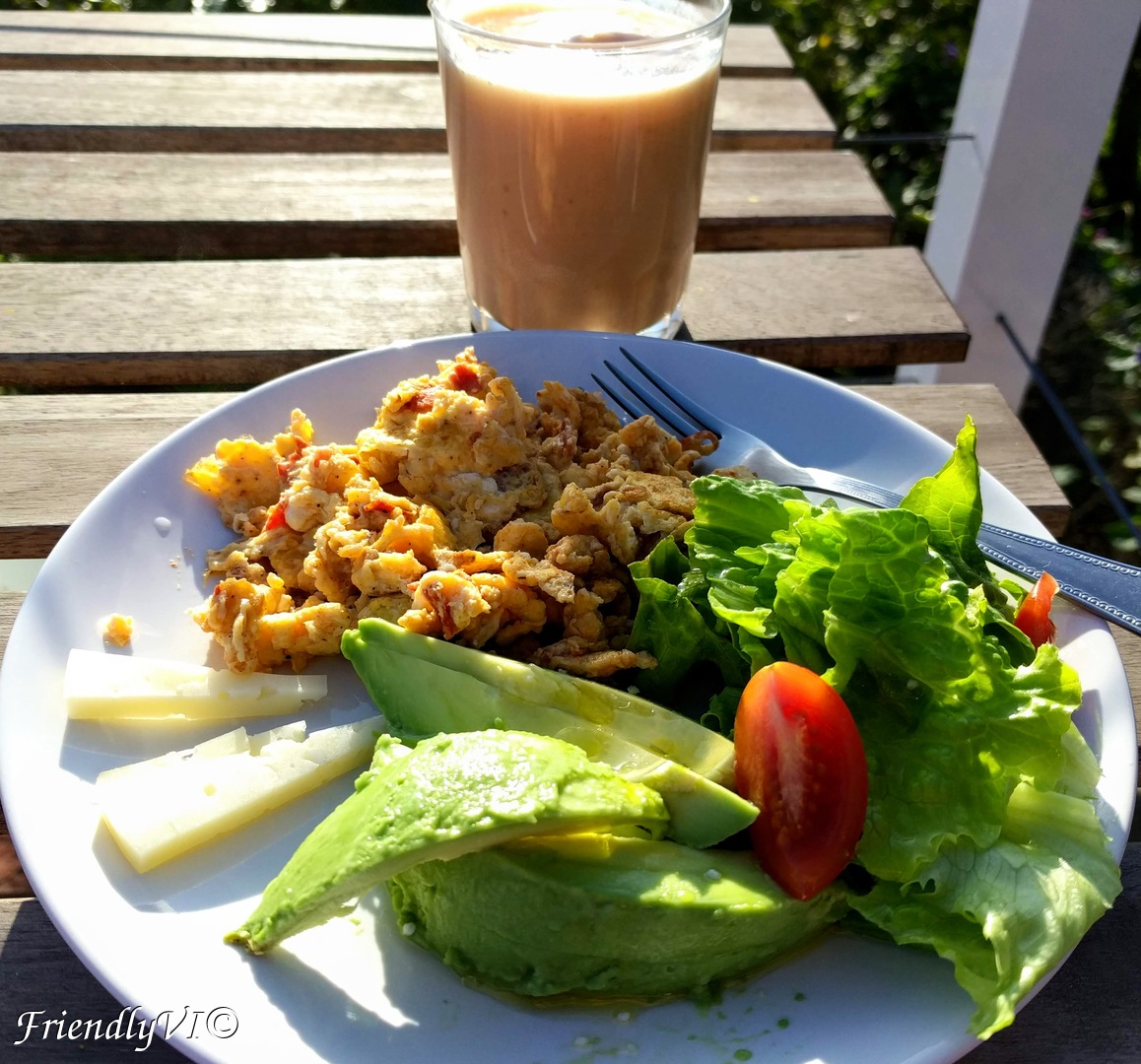 Not fully low carb, but the potato makes this recipe complete.
Julienne an onion and add it to a skillet with 2 tbsp of sunflower oil. Chop 4 -5 pieces of bacon and add them once the onion gets a bit softer. Cut one small potato into small cubes and add it after 2 min. Once the potato softens a bit, add 5 chopped mushrooms and wait until they get soft and pour over them 4-5 beaten eggs with salt and pepper. Mix until the eggs until they are well done. Sprinkle some grated Parmesan over it while hot and serve with your favorite veggies.
This is the best scrambled eggs you can have for breakfast!
10. Sandwich with salami, avocado and alfalfa sprouts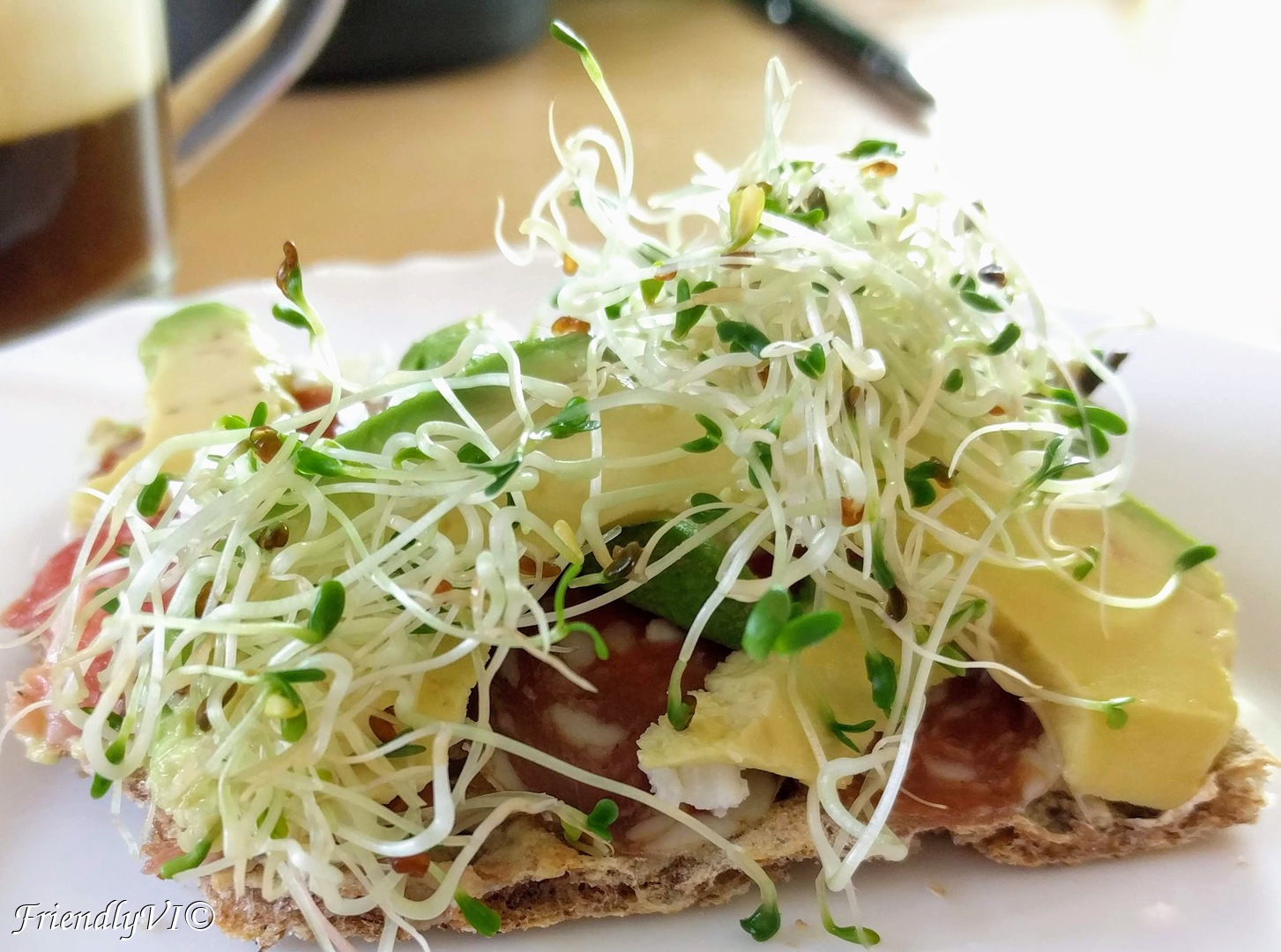 Sprouting is not as scary as it sounds. You can buy "sprouter" boxes and go crazy with planting all the seeds in the work\d and make the most good looking and healthy foods on Earth. Alfalfa sprouts are relatively high in protein (surprisingly!) and vitamin K and they taste great and very fresh.
Eat your cracker sandwich with salami, avocado and as much alfalfa as you can put on the top and serve it with more alfalfa 🙂
11. Boiled egg with grapefruit
I know, the weirdest one, but I can't skip it since it is one of my favorites. I can't really eat boiled eggs for whatever reason and the bitterness of the grapefruit is the only thing that makes me enjoy it. Add some broccoli sprouts and all you need until the lunch is maybe sun!