Velka Svistovka is one of the most beautiful peaks in Slovakian Tatras. It is not the most visited, so definitely less crowded, you can make it a circular route and it has all type of hikes. For example flat next to a river and lakes, it has a very steep and fairly technical ascent, chains here and there, a bit of unmarked route close to the top. Moreover it has the possibility to make it shorter and safer by taking the cable car or some other very unexpected options that I will talk about in a bit.
Time of the year when you can hike on Velka Svistovka: June to October (try to avoid October since there can be important portions of your route completely frozen)
Direction: preferably from Biela Voda → Zelene Pleso → Velka Svistovka → Skalnate Pleso because the ascent to the top is steep and it is safer to go up than down
Difficulty: medium
Distance: 19-20 km or 15-16 km if you take the cable car down
Time needed for 20 km:moving time 6-7 hours. Time with breaks included 8-8.5 hours.
Elevation gain: 1148 m
The best way to start this route is in Tatranska Lomnica. You can get there by the charming electicka train (https://www.vysoketatry.sk/tatranska-elektricka-zeleznica.html) or arrive by car and park it there, since this is where the route will end. I would split this hike in 5 parts:
1. Tatranska Lominca to Biela Voda – 3 km by bus or walking.
From Tatranska Lominca you will need to move to Biela Voda. You can either walk there (3 km) or got to the bus station (Autobusovà stanica Tatranská Lomnica) and ask if there is any bus that can bring you there.
2. Biela Voda – Zelene Pleso – 9km, easy.
From Biela Voda follow the yellow route towards the Zelene Pleso (Green Lake). This part of the route is quite long, 9 km but is very easy and with a beautiful wide path next to the river, mostly flat that will lead you to the Cottage by Zelene Pleso. This portion of the route can take around 3 hours.
3. Zelene Pleso – top of Velka Svistovka.
This part of the route will take 2-2.5 hours, it is around 4.5 km long and you will ascend 488 m. This next part of the route is the trickiest: from Zeleno Pleso to the top of Velka Svistovka you will need to follow red on a route that is fairly steep with portions where you need to carefully hold on chains. It is not highly technical, they are there for safety purposes. The path towards the top sways quite a lot there are parts that are a bit sandy, especially towards the top. The last part of the route to the peak is unmarked, but it is not difficult to reach. Just be cautious.
All the effort invested so far in the hike will be rewarded at this point. If you get a clear day the views are gorgeous. You can look back at Zelene Pleso, all the surrounding valley and Belianske Tatras ridge.
4. Top of Velka Svistovka to Skalnate Pleso – 3 km of descent.
The descent from the peak to Skalnate Pleso is not long, but a bit strenuous. You will need to follow red again. The path is full of big slabs of rocks that are moving and you need to be careful and do big steps. But the route is only 3 km and it is the last part you will need to walk. You can be down to Skalnate pleso in 1-1.5 hours.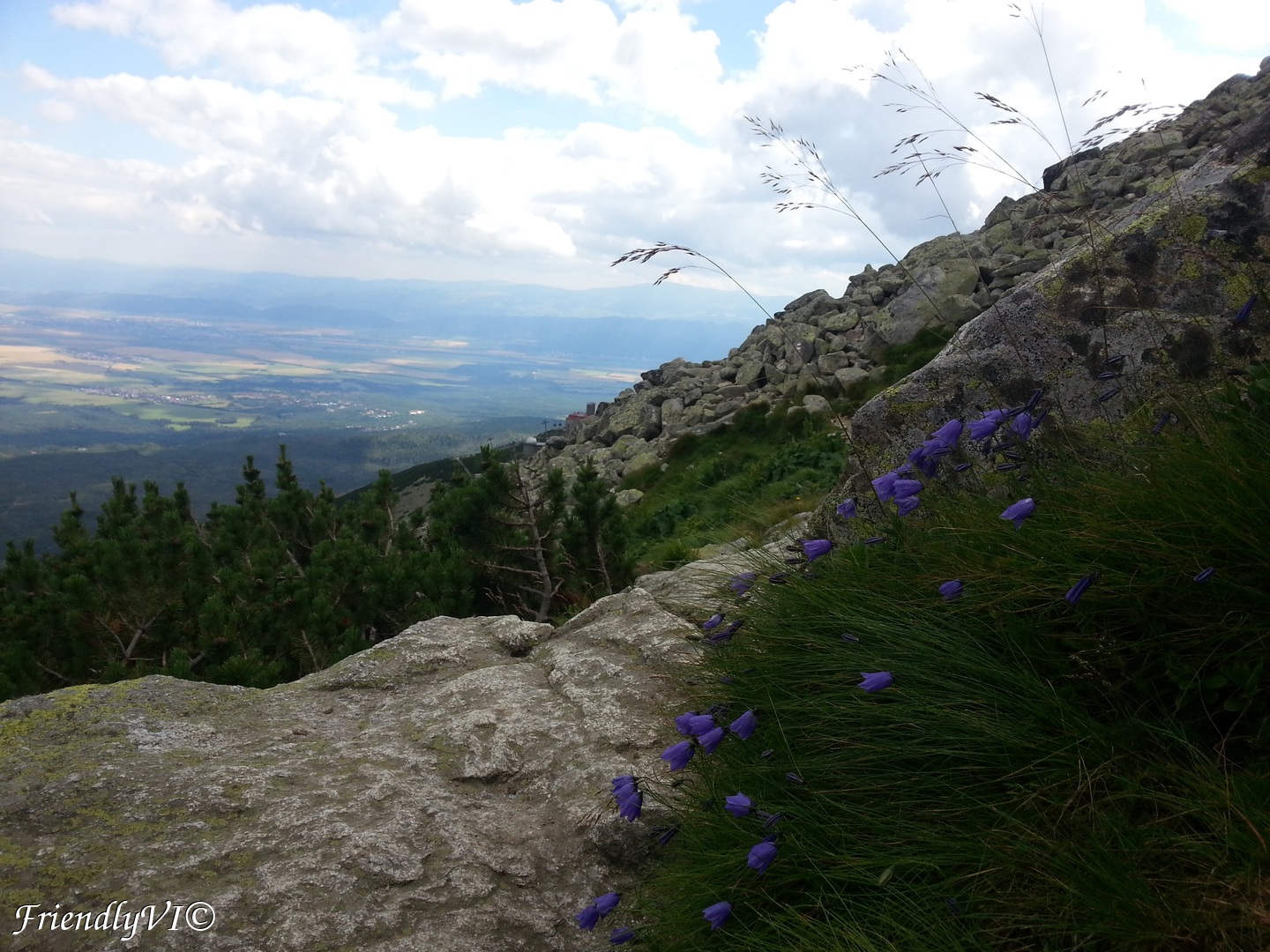 5. Descent from Skalnate Pleso to Tatranska Lomnica .
Can be done in several ways: walk, cable car or, depending on the season, rent some sort of bikes that are incredibly fun.
I never chose the walking part, since the hike so far was tiring and the cable car is not very expensive, it is very fast and the scenery around is very beautiful watched from above.
The last option with the bikes is an unexpected adrenaline addition to this hike, cheap, fast and very fun. The breaks on the bike are good so if you are scared of the steep descent you can go slow. The bikes are comfortable, you mostly sit on your back and there is no need of pedaling with your tired legs.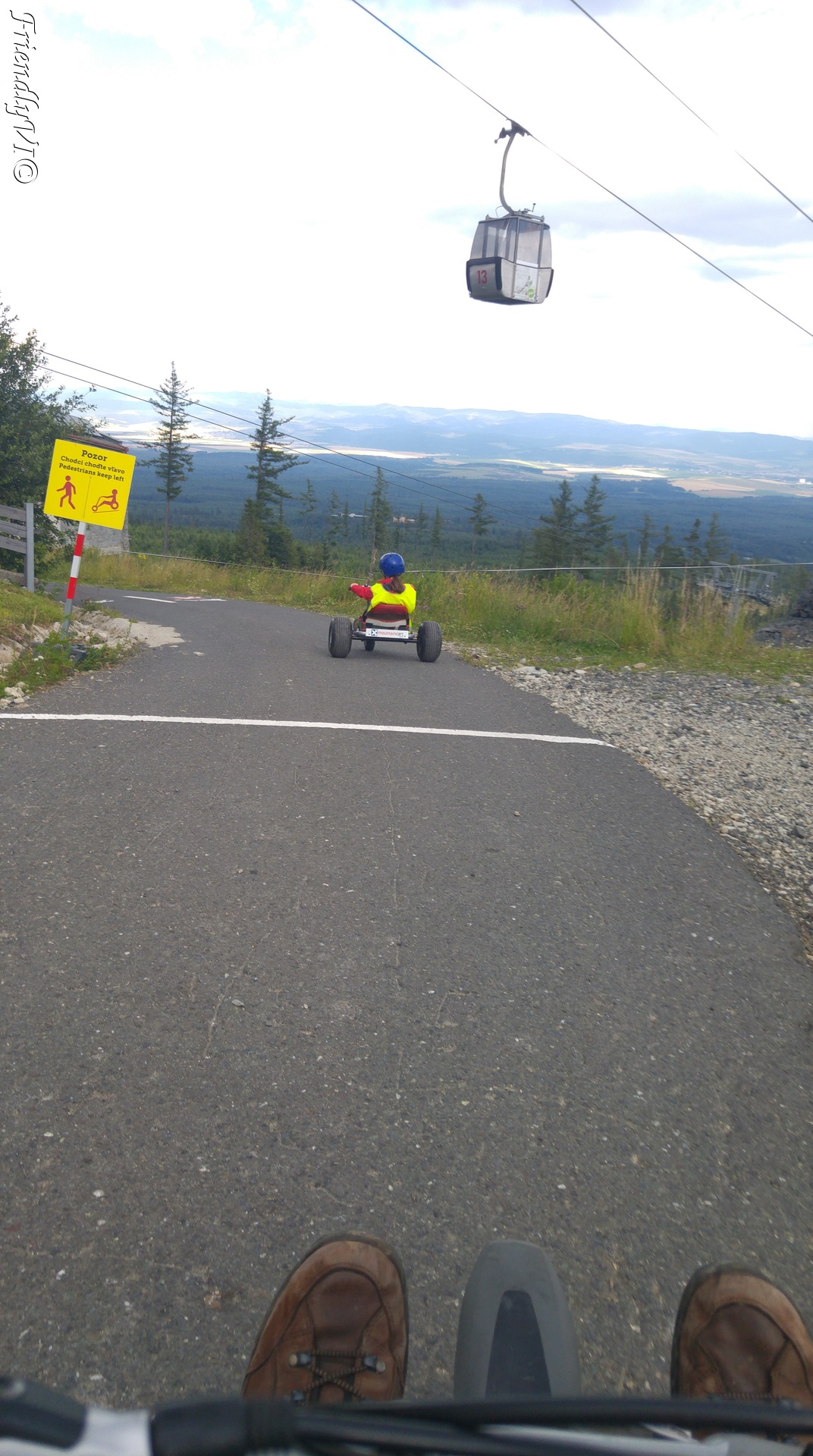 Definitely a route that gathers all the charms of Tatra mountains. The little charming train, the vegetation and fast rivers of the lower altitudes, a Sunday type ride to the Zelene Pleso, but not boring at all, strenuous ascents, amazing views, descending on big slabs and cable cars. But also very important for me, not returning on the same route.
Don't forget to pay attention to have a good equipment, food, water, sun protection, hiking pols and to enjoy every second of this hike on Velka Svistovka!